Do you have a clogged sewer line? Do not try to fix it yourself, sometimes you will make the problem a lot worse by using over-the-counter remedies or amateur tools. Give us a call at (323)-821-7922. We service all Vernon, CA. With our 20+ years of experience and the latest equipment, we can handle any sewer problem efficently.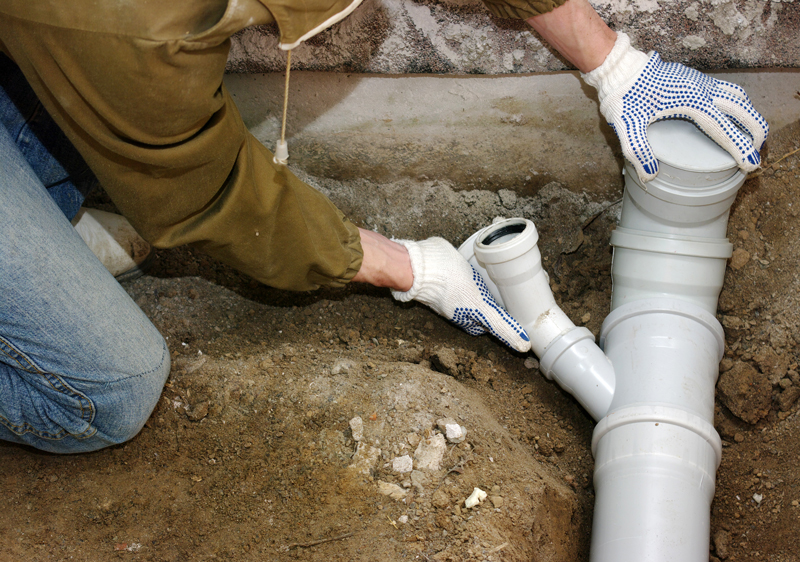 Common Sewer Problems
Let's take a look at potential issues you might face:
Damaged Drainpipes: Over time corrosion from transported water can weaken your pipes or they can simply get worn out as time passes
Disconnection: Pipes may get dislocated from the joints and might need to be fixed back in their position.
Blocked Pipes: Regularly flowing debris or in some cases, tree roots may intrude into your pipes and cause clogging.
Waste Backing Up: Clogging may end up slowing down your drains or causing the backing up of sewage water.
Pungent Odors: Your home or commercial space may give off unpleasant smells.
These are just a few of the problems that you might face.
For all your sewer-related troubles Real Plumbers is here to bring remedies to you.
Why Choose Real Plumbers Inc
Locally Owned & Operated
Emergency Services Available
Licensed & Uniformed Technicians
Upfront Estimates
Easy Online Appointments
Sewer Line Cleaning
Routine maintenance of your sewer system is crucial to ensure uninterrupted operations for your residence or enterprise. Consistent cleaning of your sewer lines can forestall blockages, minimize the likelihood of backups and water-related destruction, and optimize the functionality and longevity of your plumbing infrastructure. Do not procrastinate until a problem arises before attending to your sewer line requirements. Real Plumbers is equipped with the necessary expertise and equipment to maintain your sewer line system in excellent condition.
What is a Sewer Line Replacement?
A sewer line replacement involves the installation of a new pipe to replace the existing one that has become damaged, deteriorated, or is no longer functional. This process requires the excavation of the old sewer line and the installation of a new one.
Signs Your Sewer Line Needs Replacement
The following are signs that your sewer line needs to be replaced:
Frequent sewer backups
Slow drains in multiple fixtures
Strong sewage odors
Water pooling in the yard or basement
Greener grass in one area of the yard
If you notice any of these signs, contact Real Plumbers today to assess the situation.
We are here to take care of all sticky sewer situations that come your way in Vernon, CA and make sure you get the best results. Get in touch with us today to consult a trained and licensed specialist in Los Angeles.
Meet The Real Plumbers Inc Family
Real Plumbers Inc is a fully licensed and insured plumbing business servicing the Vernon, California, 90058 area. We offer a full range of sewer line repair and installation services. Throughout the years we have completed 1000s of projects in the Los Angeles area. Take a moment to view our recent projects. Call us today at (323)-821-7922 to schedule your sewer line services.